Visual Arts Senior Exhibition
The Department of Visual Arts presents the 2020 Visual Arts Senior Exhibition, celebrating the work of graduating seniors in Photography, Graphic Design, Cinematic Arts, Animation/Interactive Media, and Print Media and reflecting the interdisciplinary orientation and the technological focus of the department.
Due to the campus closure, the exhibition is moving from an on-campus event at the Center for Art, Design and Visual Culture to an online event supported by a technology called VoiceThread (VT), an asynchronous ("not in real time") platform for media-rich conversations that can occur anytime, anywhere. This means attendees will still be able to see students'  artworks, films, animations, and graphic design and print projects and be able to leave video, voice, or text feedback for the exhibiting students.
The VoiceThread exhibition will open online May 18 and remain on view through June 12, and will be accessible through this page.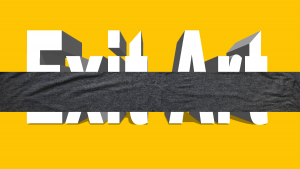 The Undergraduate Program in the VISUAL ARTS DEPARTMENT is made up of approximately 400 students majoring in areas of art history, animation, film and video, graphic design, photography, print media, or a combination of areas. Every year, the CADVC presents an overview of artworks by graduating seniors. Awards for excellence are given to students in every area during the opening reception ceremony held at the CADVC.
Admission to the exhibition is free and open to the public.
The Center for Art, Design and Visual Culture is open Tuesday through Saturday from 10 a.m. to 5 p.m. and is located in the Fine Arts Building. For more information call 410-455-3188.
Click

here

for directions and parking information.