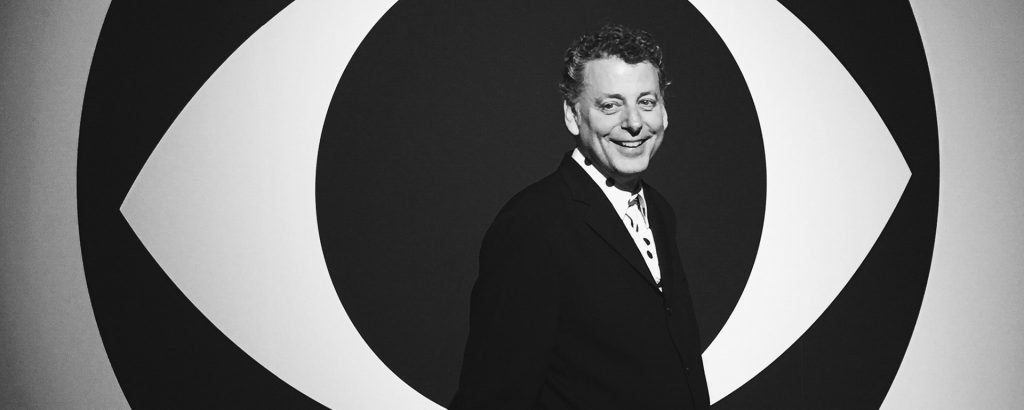 Dr. Maurice Berger, chief curator and research professor at UMBC's Center for Art, Design, and Visual Culture (CADVC), died Sunday, March 22, in Craryville, New York from complications of COVID-19. A path-breaking art historian and curator, Maurice was a fierce advocate for social justice and an exceptionally caring human being. Through his exhibitions and writings, he compelled us to look honestly at issues of race, inequity, and their representations in visual culture.
"Maurice was a beloved member of the UMBC community, one of our most admired and productive scholars," said UMBC President Freeman A. Hrabowski, III. "For many of us, he was even more than that. He was a special colleague and friend. We will always remember him as a brilliant voice for the arts and justice. The UMBC community so admired him so because we shared the same values. He believed in the dignity of humankind and the power of art and history to open our eyes."
Maurice began his career at UMBC in 1992, organizing a highly successful traveling exhibition entitled Ciphers of Identity (1993 – 94). Since that time, he organized major traveling exhibition projects for the CADVC, including the first traveling retrospectives of noted artists Adrian Piper and Fred Wilson, and the celebrated exhibition For All the World to See: Visual Culture and the Struggle for Civil Rights, which was organized in partnership with the Smithsonian National Museum of African American History and Culture.
Exhibitions Maurice curated at CADVC include:
"Mr. Berger is uniquely qualified to lead people through this type of historical reexamination," remarked The Baltimore Sun in reviewing For All the World to See. "He is critical of labels but identifies himself, among many other things, as Jewish and gay and counts the things he saw growing up among African-American children in a housing project on Manhattan's Lower East Side as some of his most formative experiences. 'Every time I do a show,' says Mr. Berger, 'I extend my hand to each and every [viewer] and say, I'll take your hand and help you walk through this.'"
The full reach of Maurice's creative and scholarly work was remarkable and difficult to quantify. To him, it was every bit as important for his message to touch people in Waconia, Minnesota, or Moscow, Idaho (where For All the World to See was exhibited) as urban centers like Baltimore or New York. He published books, wrote articles, engaged in online events, curated exhibitions, and would engage in conversation with any willing participant.
As chief curator for the CADVC, Maurice played a pivotal role in organizing important exhibition and publication partnerships for the CADVC with cultural institutions such as the Jewish Museum in New York, the International Center for Photography, Yale University Press, The Studio Museum of Harlem, and the Gordon Parks Foundation. His final project with the CADVC, The Museum of the Old Colony, an art installation by Pablo Delano, was exhibited on campus in spring 2020.
In 2018, he received the International Center of Photography's Infinity Award for Critical Writing and Research for his column Race Stories, which appeared monthly in The New York Times. Race Stories explored the relationship of photography to concepts and social issues about race usually neglected by mainstream media. To facilitate the research and creation of Race Stories, Maurice received an Arts Writers Grant from the Andy Warhol Foundation in 2014.
In acknowledgment of his groundbreaking work, Maurice received major grants and awards from the National Endowment for the Humanities, National Endowment for the Arts, Association of Art Museum Curators, the International Association of Art Critics, and an Emmy Award nomination.
Maurice's publications and exhibitions on race and gender in the United States won international recognition. His writings appeared in Artforum, Art in America, Aperture, National Geographic, Village Voice, Brooklyn Rail, Pen America, Wired, and the Los Angeles Times. His books included White Lies: Race and the Myths of Whiteness (Farrar, Straus and Giroux, 1999), a finalist for the Horace Mann Bond Book Award of the W.E.B. Du Bois Institute for Afro-American Research, Harvard University; and For All the World to See: Visual Culture and the Struggle for Civil Rights (Yale, 2010).
Countless colleagues of Maurice's in UMBC's CADVC, department of visual arts, College of Arts, Humanities, and Social Sciences, and elsewhere in the UMBC community have voiced their deep appreciation of his scholarly, as well as personal, contributions to the university. He will be sorely missed.
Maurice is survived by his husband, Marvin Heiferman, known to many in the UMBC community for his work as a senior visiting scholar and organizer of the "Seeing Science" project.
Scott Casper, Dean, College of Arts, Humanities and Social Sciences
Symmes Gardner, Executive Director, Center for Art, Design and Visual Culture
Read additional articles and obituaries at this link.