SPECTRUM: 2019 Visual Arts Faculty Exhibition
Sept. 5 – Oct. 5, 2019 
Opening Reception: 5-7pm Sept. 5
The Center for Art, Design and Visual Culture (CADVC) presents Spectrum: 2019 Visual Arts Faculty Exhibition, featuring artworks by Dan Bailey, Steve Bradley, Cathy Cook, Jules Rosskam, Evan Tedlock, and Vin Grabill. Spectrum features an in-depth look at recent research projects in film, video, photography, sound, installation, and sculpture by selected members of UMBC's Visual Arts Department.
An opening reception will be held on Thursday, September 5, from 5 to 7 p.m., and the gallery will open for regular hours on Friday, September 6.
Visual Arts Faculty Lecture Series
During the course of the exhibition, each featured artist will present a talk on their works in the CADVC gallery space. Talks begin at noon each day
All lectures start at 12 noon and are held in the CADVC gallery space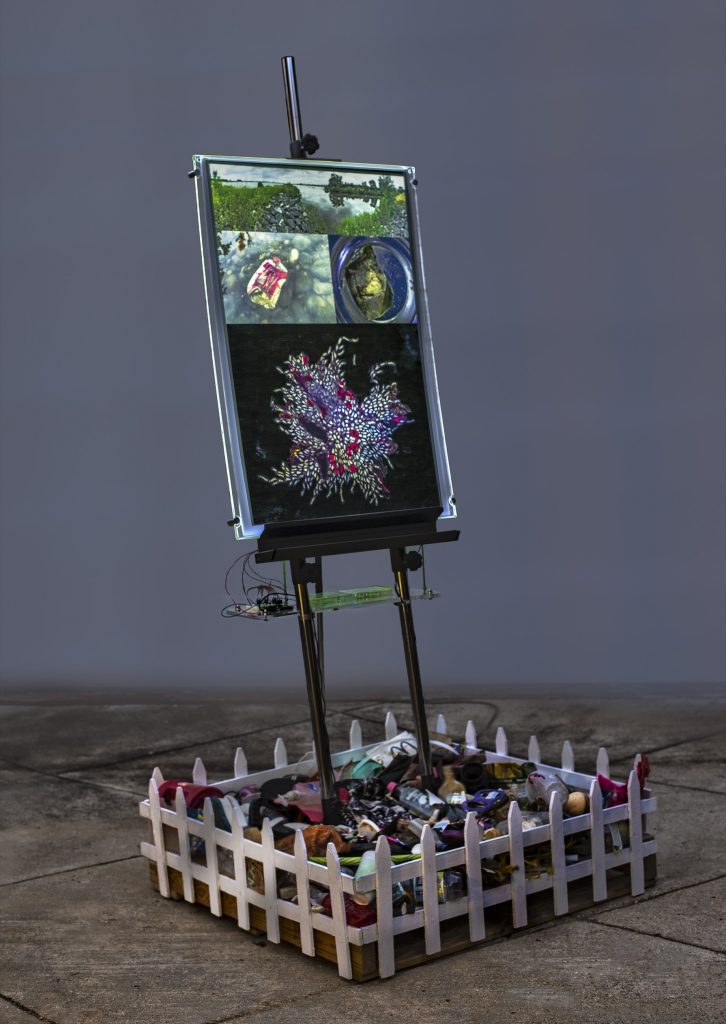 Admission to the exhibition and all related events is free.
Admission to CADVC exhibitions and all related programming is free and open to the public.
The Center for Art, Design and Visual Culture is open Tuesday through Saturday from 10 a.m. to 5 p.m. and is located in the Fine Arts Building on the Campus of UMBC. For more information call 410-455-3188.
Click here for directions and parking information.
Please note: UMBC is committed to creating an accessible and inclusive environment for all faculty, staff, students, and visitors.  If you would like to request accommodations (e.g., ASL interpreters, captioning, wheelchair access, etc.) for this event due to a disability, please notify us at least two weeks prior to the event. Requests received after that time cannot be guaranteed, but we will do our best to make arrangements for program access. Please contact CADVC at cadvc@umbc.edu or 410-455-3188 with your specific request and be sure to mention the event title, date, and time.