2022 IMDA MFA Thesis Exhibition: Extimacy
April 5

 – 

April 22, 2022
Opening Reception- Friday, April 8, from 6 to 8 p.m.
The Center for Art, Design and Visual Culture (CADVC) and the Department of Visual Arts present the 2022 IMDA MFA Thesis Exhibition: Extimacy, featuring works by Monique Crabb, Adam Droneburg, Sylvia Eken, Alieh Rezaei, and Foster Reynolds-Santiago.
View the virtual gallery of Extimacy below. Check back soon for the text accessible webpage.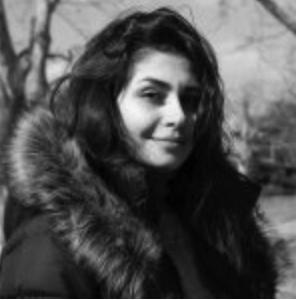 Alieh Rezaei
Collective Womb, 2022
The Umbilical Cords, 2022
The Tongue in the Landscape, 2022
Name-of-the-Father, 2022
Alieh Rezaei is a visual artist who primarily works with found and organic waste materials native to her living place. She contemplates materiality and trauma by making sculptures in a psychoanalytic approach.
Sylvia A. M. Eken
Transformation: An Interplay of Life, Culture, and Heritage
2022
Sylvia Eken is a Dutch multimedia artist living in Baltimore. Her practice uses the act of walking to map and construct environments, including psychological and virtual spaces that intertwine and honor multiple viewpoints and histories.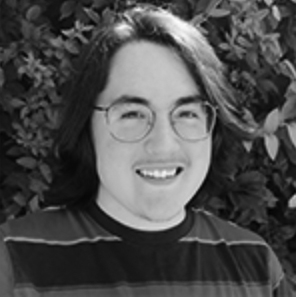 Foster Reynolds-Santiago
Transgender Euphoria: Puerto Rico's Queer Exaltation
2022
Foster Reynolds-Santiago is a visual artist working with video projection, painting, and fiber sculpture to reference Latinx and Transgender futurism. By exploring this combination, he imagines his body in new worlds and extraordinary relationships, visualizing invisible energies of love toward the island of Puerto Rico and Transgender narratives into colorful installations.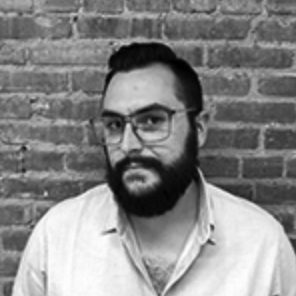 Adam Droneburg
Post US
2022
Adam Droneburg creates sculptural costumes incorporating everyday objects into the garb of post-apocalyptic survival, these costumes inform the viewer of our transient nature and fragility of normal. Post Us is a comparative examination of our world and an apocalyptic projection of it, exploring just how close we have come to the end times.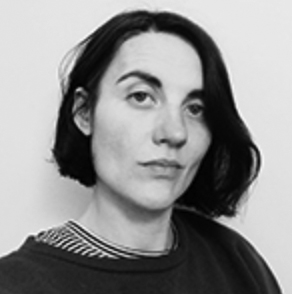 Monique Crabb
Sub Rosa: La Casa de Beatriz Cabrera
2022
Monique Crabb is a conceptual artist whose work explores personal history, identity, body, and environment. She works primarily with secondhand textiles and organic materials she has foraged, grown, or repurposed.
---
Visitor Information
Admission is free. The CADVC is open Tuesday through Saturday, 10 a.m. – 5 p.m.
Please visit here for directions and parking information.
COVIS-19 Guidelines
UMBC is closely monitoring the COVID-19 situation and is dedicated to ensuring the health and safety of the university community. For complete information, please visit our COVID-19 website. Please note:
Students, faculty, staff, and visitors to campus must wear a KN-95 mask or equivalent in indoor public spaces.  Masks must cover your nose and mouth. Visitors may pick up free KN-95 masks at the CADVC desk when entering the gallery.
We encourage you and/or your social pod to maintain at least three feet distance from others.
Help us all stay healthy and don't visit campus if you aren't feeling well.
Masks are not required outdoors unless you are participating in an event that requires them or you are part of a group with children under 12 who cannot physically distance or receive the vaccine.
UMBC is committed to creating an accessible and inclusive environment for all students, staff, and visitors. If you have difficulties accessing any of the materials on our sites, please contact us via email so we can provide an alternative format and remedy any accessibility challenges.
Yesterday, Today & What Is To Come
The CADVC Educational Outreach Program is proud to partner with the Shriver Center Choice Program to present Remembering Our Roots: Yesterday, Today, & What Is To Come/ Recordando Nuestras...
Posted: April 15, 2022, 12:14 PM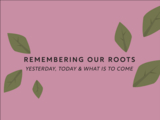 "Arboretum" to be performed in the "rock garden"
EVENT UPDATE Due to weather the Livewire event at the Joseph Beuys Sculpture Park was cut short on Saturday. It is now rescheduled for Sunday, 10/24 at 4 pm. UMBC's Joseph Beuys Tree...
Posted: October 23, 2021, 9:06 PM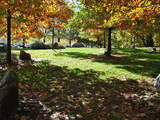 Check it out online!
The Annet Couwenberg: Sewing Circles virtual gallery is now viewable online! Check it out at cadvc.umbc.edu. You can also see the exhibition in person Tues – Sat, 10am to 5pm through December 11. 
Posted: October 13, 2021, 3:30 PM