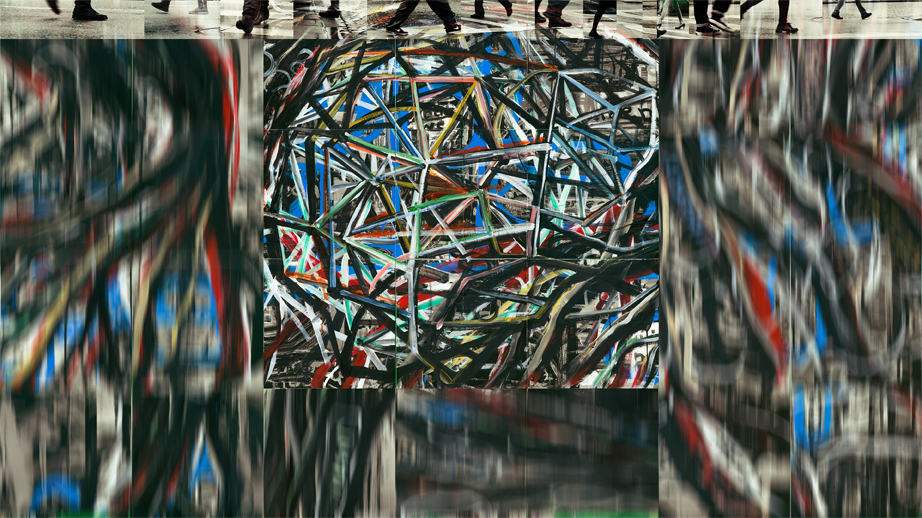 Center for Art, Design and Visual Culture
October 8 – December 13, 2015
The Center for Art, Design and Visual Culture presents Spectrum: 2015 UMBC Visual Arts Faculty Exhibition, featuring artworks by Lee Boot, Irene Chan, Kathy Marmor, Timothy Nohe, and Eric Smallwood. An opening reception will be held on Thursday, October 8th, from 5 to 7 pm, and the gallery will open for regular hours on Friday, October 9th.
A free public lecture series by exhibiting Visual Arts faculty will be held in the CADVC's gallery space (Fine Arts Bldg., Rm. 105). All lectures will start at 12 noon on the dates listed below.
Lee Boot: Wednesday, Oct. 14th
Irene Chan, Wednesday, Oct. 28th
Kathy Marmor, Monday, Nov. 9th
Timothy Nohe, Wednesday, Nov. 16th
Eric Smallwood, Monday, Dec. 7th
Admission to the exhibition is free. The Center for Art, Design and Visual Culture is one Tuesday through Saturday from 10 am to 5 pm and is located on the first floor of the Fine Arts Building.
For directions and additional information, please refer to UMBC's Visitor's Guide.
Image: Lee Boot, Brick Garden Series, Surface 3; Stage 7, acrylic and photographic print on wood panel.