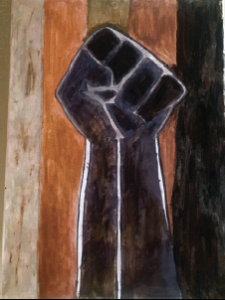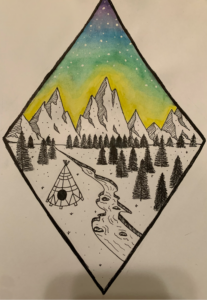 With this work, I wanted to show the beauty of nature. I drew mountains, a tipi, trees, a river, and a watercolor sky. My work was inspired by the artist Jen Aranyi. I love her art style and the way she creates these beautiful landscapes.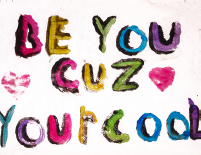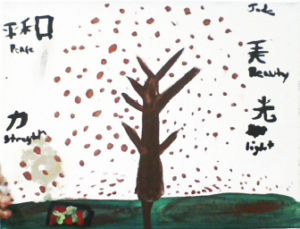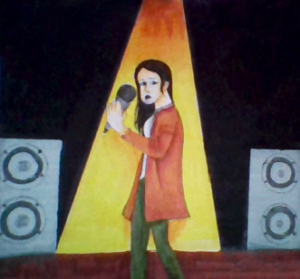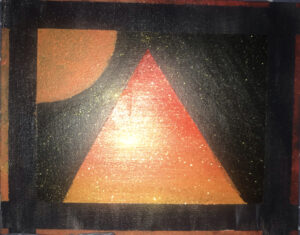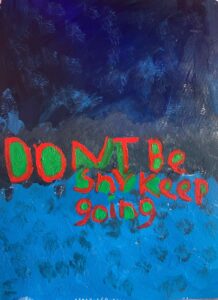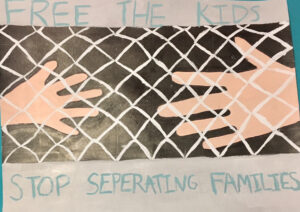 My intention of my artwork is to spread awareness about the kids who are put in cages with horrible conditions and away from their parents due to immigration. This is not the children's fault and they do not deserve this.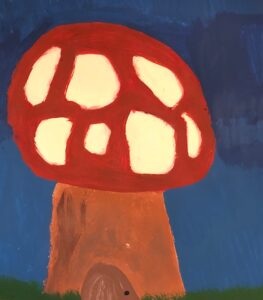 I wanted to do a piece of artwork that said keep the earth the way it is.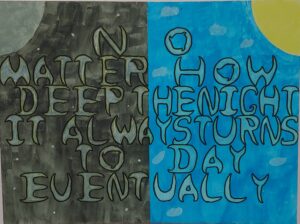 This painting is about an inspirational message for my neighborhood.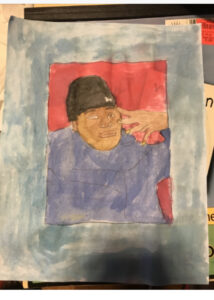 My name is Richard Boyd. I was born on February 5 , 2002. I was born and raised in Baltimore city . My goals in life are to make a difference in my family and to be something. I am black, my mother and father are from Baltimore Maryland. Also I live with my mother and father. I look up to my brother as a role in my life because he gives me advice on how I should carry myself. Happiness to is spending time with my family. My plan in life is to be a carpenter. My quote of the day is, "to stay positive."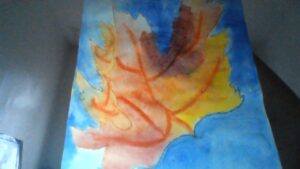 I am a senior a Mergenthaler and I am 17 years old. My artwork is a fall leaf. This artwork shows how beautiful leaves are in the fall.