2022 Visual Arts Senior Exhibition
May 24

 – 

June 17, 2022
Opening Reception – Tuesday, May 24, 5 – 7 p.m.
The Center for Art, Design and Visual Culture (CADVC) and UMBC's Department of Visual Arts present the 2022 Visual Arts Senior Exhibition featuring works by this year's graduating seniors. The exhibition celebrates the work of graduating seniors in Photography, Graphic Design, Cinematic Arts, Animation, Intermedia, and Print Media reflecting the interdisciplinary orientation and the technological focus of the department.
Watch for the virtual gallery of this year's show to be posted here soon. Later, a text-accessible version will be published.
---
Visitor Information
Admission is free. The CADVC is open Tuesday through Saturday, 10 a.m. – 5 p.m. Please visit here for directions and parking information.
COVID-19 Guidelines
UMBC is closely monitoring the COVID-19 situation and is dedicated to ensuring the health and safety of the university community. For complete information, please visit our COVID-19 website. Please note:
Students, faculty, staff, and visitors to campus must wear a KN-95 mask or equivalent in indoor public spaces.  Masks must cover your nose and mouth. Visitors may pick up free KN-95 masks at the CADVC desk when entering the gallery.
We encourage you and/or your social pod to maintain at least three feet of distance from others.
Help us all stay healthy and don't visit campus if you aren't feeling well.
Masks are not required outdoors unless you are participating in an event that requires them or you are part of a group with children under 12 who cannot physically distance or receive the vaccine.
Accessibility
UMBC is committed to creating an accessible and inclusive environment for all students, staff, and visitors. If you have difficulties accessing any of our materials online, please
contact us via email
so we can provide an alternative format and remedy any accessibility challenges. If you would like to request a disability-based accommodation or have questions about an event or a specific location, please contact us at 410-455-3188 or cadvc@umbc.edu.
.
---
CADVC Blog
Check it out online!
The Annet Couwenberg: Sewing Circles virtual gallery is now viewable online! Check it out at cadvc.umbc.edu. You can also see the exhibition in person Tues – Sat, 10am to 5pm through December 11. 
Posted: October 13, 2021, 3:30 PM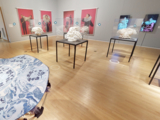 Beuys 20th Anniversary Celebration & Arboretum
UMBC's Joseph Beuys Tree Partnership 20th Anniversary Celebration and Arboretum, by Robert Morris, Performed by UMBC's RUCKUS & Music Department, A UMBC Livewire Event On Saturday, October...
Posted: October 12, 2021, 10:59 AM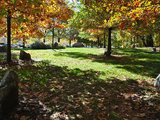 Join us in-person or through live streaming!
Join us tomorrow at 7pm for "Cleft: An Art & Engineering Collaboration" (in-person & live streaming)!  Reserve your tickets here: https://bit.ly/3l8zXr6 Artist Annet Couwenberg posed the...
Posted: October 4, 2021, 6:16 PM