An Art Installation by Pablo Delano
30 January – 14 March 2020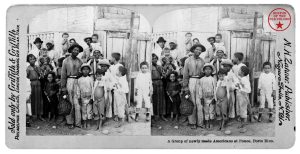 For the past twenty years, the artist Pablo Delano, who was born and raised in Puerto Rico, has collected artifacts related to the history of his homeland. After amassing a substantial archive, he began to think about the ways he could, as a visual artist, employ these materials to explore this history. Delano creates dynamic, site-specific art installations that examine the complex and fraught history of U.S. colonialism, paternalism, and exploitation in Puerto Rico. They challenge, as well, the ways traditional museums of history and anthropology tell this story.
The title of The Museum of the Old Colony is a play on words, referencing both the island's political status and, Old Colony, a popular local soft drink. Spanning more than a century of objects and images, Delano's installation illuminates the oppression of the past while alluding to the stark reality of Puerto Rico in the present — an unincorporated territory of the United States where U.S. citizens continue to be exploited, ignored, and underrepresented.
The devastation of Hurricane Maria in 2017 — and the inadequate federal response that has resulted in widespread displacement, suffering, and death — underscores the second class status of Puerto Rico throughout history. The Museum of the Old Colony asks us to imagine the powerful connection between past and present: lurid and exoticized images of the devastation, exploitation, economic decline, and abandonment that remain tragically salient and topical.
The Museum of the Old Colony is also deeply personal, a means for Delano to better understand and come to terms with the troubling history of Puerto Rico. In the end, his cogent work liberates the story of a people from the limitations and blind spots of history, the museum, and popular culture.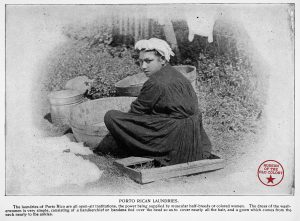 The Museum of the Old Colony was organized for CADVC by Research Professor and Chief Curator Dr. Maurice Berger. Earlier versions of this project have been deployed at Alice Yard Art Space (Trinidad and Tobago), The National Gallery of Jamaica (Kingston), The 7th Argentine Biennial of Documentary Photography (Tucumán), King Juan Carlos I of Spain Center at New York University (NY), Museum of Contemporary Art of Puerto Rico (San Juan) and Hampshire College Art Gallery (Amherst, MA). The Museum of the Old Colony lives in the permanent collection of the Museum of Contemporary Art of Puerto Rico | Museo de Arte Contemporáneo de Puerto Rico.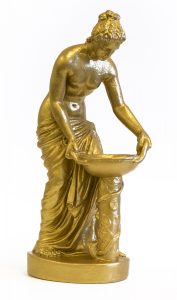 Artist Bio: Pablo Delano was born in 1954, in the "unincorporated territory of the United States" known as Puerto Rico. He was raised on a hillside just outside the capital city of San Juan. As a child, he enjoyed climbing a huge Flamboyán tree and savoring a spectrum of fresh fruits including mangos, acerolas, and delicious pink guavas. After completing high school, he relocated to the U.S. East Coast to study art. He holds a B.F.A. from Tyler School of Art / Temple University and an M.F.A. from Yale University, both in painting.
In New York, he initially pursued a career as a painter, but quickly turned to photography, a skill he had learned from his father, the photographer Jack Delano. Photography seemed at that time to offer a more satisfying, interactive, and visceral connection to the world. Various substantial projects grew out of his early work done on the Lower East Side, including commissions from the NYC Department of Cultural Affairs and the Ellis Island Immigration Museum. One unifying thread was a consistent interest in the life of Latinx and Caribbean communities.
In 1996, Delano accepted a teaching position at Trinity College, in Hartford, where a colleague offered the opportunity to travel to Trinidad and Tobago, in the Southern Caribbean. Fascinated by that nation's process of post-colonial nation building, he returned countless times over the next 10 years, ultimately producing a book of black and white photographs titled In Trinidad. During his first years at Trinity College Delano also began collecting archival images from Puerto Rico, and conceptualizing the project that would ultimately grow into his conceptual art installation titled The Museum of the Old Colony. In 2019, Delano was appointed Charles A. Dana Professor of Fine Arts.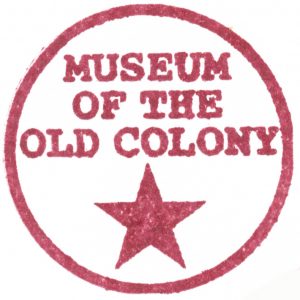 For more information, click here to visit The Museum of the Old Colony website and here for the artist's website.
The catalog of The Museum of the Old Colony at CADVC is available in PDF format. 
---
Plan Your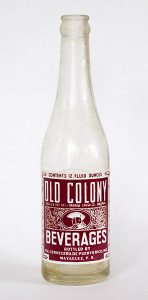 Visit Admission to the exhibition and all related programming is free and open to the public. The Center for Art, Design and Visual Culture is open Tuesday through Saturday from 10 a.m. to 5 p.m. and is located in the Fine Arts Building. For more information call 410-455-3188.
Click here for directions and parking information.
Picture Credits (top to bottom) "A group of newly made Americans at Ponce, Porto Rico," H. Zahner, Niagara Falls, New York, 1898. Pigment print on Hahnemühle rag paper, 2019; "Porto Rican Laundries," from F. Tennyson Neely, Neeley's Panorama of Our New Possessions, New York & London 1898. Pigment print on Hahnemühle rag paper, 2019; Danaide, Modern reproduction of classical Greek sculpture in the collection of the Vatican Museum. Bonded stone; Old Colony Soda Bottle. Mayagüez, Puerto Rico, c. 1950s.
.