February 2 – March 17, 2017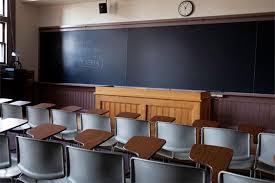 Activating Artifacts: About Academia is a new exhibition project by Antoni Muntadas. Its aim is to facilitate an interdisciplinary dialogue about higher education: its many limitations as well as new possibilities.
The exhibition presents an opportunity to critically engage with the structure and function of the US university system. It does so by exploring topics of privatisation, corporatisation, gentrification and globalisation, as well as the complex relationships between the production of knowledge and the economic interests it generates. Even though Activating Artifacts: About Academia was initiated and produced in a US context, it can simultaneously be activated as a tool to examine the issues it engages from within a variety of academic contexts, in which such American processes resonate significantly.
The exhibition completes Muntadas's About Academia project with the commission of its second installment. Whereas About Academia I (2011), produced by and presented at the Carpenter Center for the Visual Arts at Harvard University, addresses the above issues from the perspective of professors and faculty-affiliated scholars, About Academia II (2017) further elaborates on its themes exclusively from the viewpoint of students. Consisting of two elaborate three-channel video-installations made up from scrolling texts, video interviews, and shots of campus architecture, as well as an intricate architectural installation, the exhibition provokes an open space for the critical examination of academic education.
The artist states:
"This project is an artifact, almost an anthropological artifact to be activated. It represents a certain context and examines issues that are relevant over a longer period of time and in a certain place. It is an instrument to open up a discussion."
The curator responds:
"May the project be translated and presented in ensuing contexts globally, and may it prompt a lasting continuation of critical questions on academia and the socio-political conditions that inevitably shape sites of knowledge."
Activating Artifacts: About Academia is produced by the Center for Art, Design and Visual Culture in partnership with De Appel, Amsterdam. The Amsterdam presentation offers a recontextualization of the original Baltimore exhibition, examining its themes from within a European context, in collaboration with the University of Amsterdam.
An intricate public program accompanies the exhibition.
The forthcoming book Activating Artifacts: About Academia is distributed by D.A.P. / Distributed Art Publishers and Idea Books. Edited by Niels Van Tomme. Commissioned essays by Olivia Muñoz-Rojas and Daniel Tucker. Reproductions of artworks and a visual essay by Muntadas. Designed by Ruud Ruttens and Jeroen Wille. Published by The Center for Art, Design and Visual Culture.
Curated by De Appel director Niels Van Tomme.
The De Appel exhibition program is generously supported by the Amsterdam Fund for the Arts and Mondriaan Fund.
Press
[Image: Muntadas, (still from) About Academia, 2011-17]