Distal's Musk: Rosy Keyser
October 31 – December 14, 2019
Artist Talk with Rosy Keyser: 7pm, Nov 13 at CADVC 
The haunting paintings of Rosy Keyser which comprise Distal's Musk are constructed from ordinary materials: linen and canvas, aluminum paint, gravel, and sawdust combined into artworks that build on the ideas established by art brut and Action painting. Since 2017, Keyser has focused attention on the potential of these cantilevered aluminum paintings. These forms are not content to remain flush against the gallery wall: they angle outward and encounter viewers like ghosts or provocateurs. They refuse to remain passive and challenge notions of fixed illusionistic space. Raised in the Maryland countryside north of Baltimore and trained at Cornell and the Art Institute of Chicago, Distal's Musk brings Keyser closer to her origins. Distal's Musk runs at the Center for Art, Design and Visual Culture Oct 31-Dec 14, 2019.
Rosy Keyser (born 1974 in Baltimore, Maryland, United States) is a Brooklyn-based, American contemporary painter and sculptor, known for working in large-scale gestural, tactile abstraction. Frequently incorporating found detritus in her work such as beer cans, tarp, and sawdust, Keyser's work investigates the tensions, instability, and transformations inherent in painting and sculpture. She is represented by CFA, Berlin and Maccarone Gallery in New York. Keyser has exhibited at institutions including Walker Art Center, Minneapolis, Minnesota, The Zabludowicz Collection, London, Louisiana Museum of Modern Art, Humlebaek, Denmark, and Ballroom Marfa, Texas, and has work in collections of several institutions, including The Louisiana Museum of Modern Art, Humlebæk, Denmark, The Maxine and Stuart Frankel Foundation, Bloomfield Hills, MI,The Portland Museum of Art, Portland, OR, Walker Art Center, Minneapolis, MN, The Zabludowicz Collection, London, United Kingdom.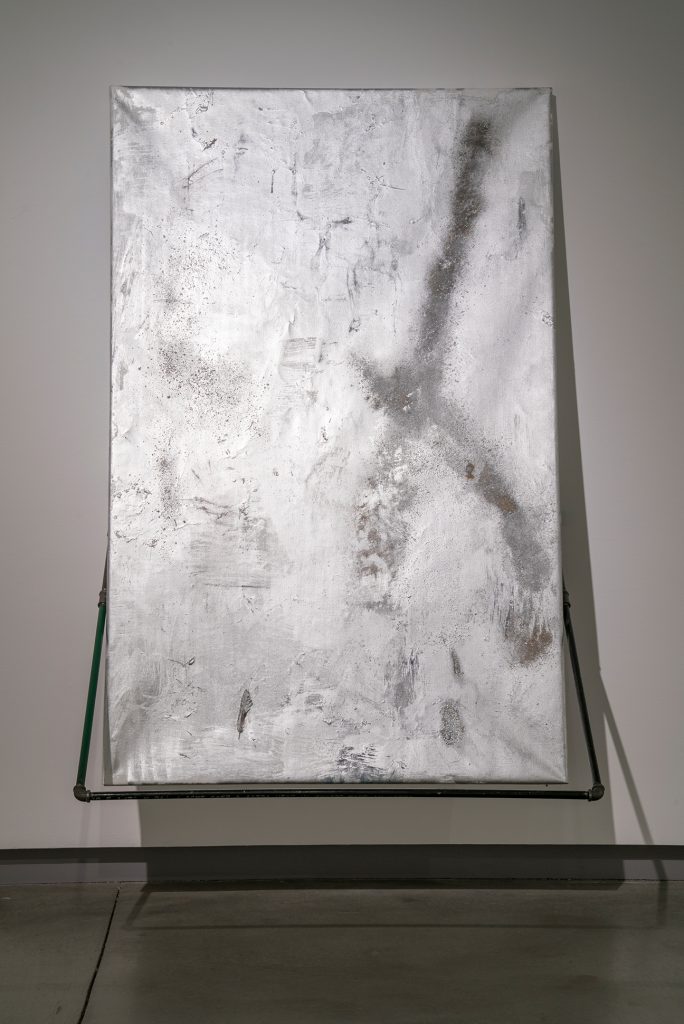 ---
Plan Your Visit
Admission to the exhibition and all related programming is free and open to the public.
The Center for Art, Design and Visual Culture is open Tuesday through Saturday from 10 a.m. to 5 p.m. and is located in the Fine Arts Building. For more information call 410-455-3188.
Click here for directions and parking information.
Please note: UMBC is committed to creating an accessible and inclusive environment for all faculty, staff, students, and visitors.  If you would like to request accommodations (e.g., ASL interpreters, captioning, wheelchair access, etc.) for this event due to a disability, please notify us at least two weeks prior to the event. Requests received after that time cannot be guaranteed, but we will do our best to make arrangements for program access. Please contact CADVC at cadvc@umbc.edu or 410-455-3188 with your specific request and be sure to mention the event title, date, and time.